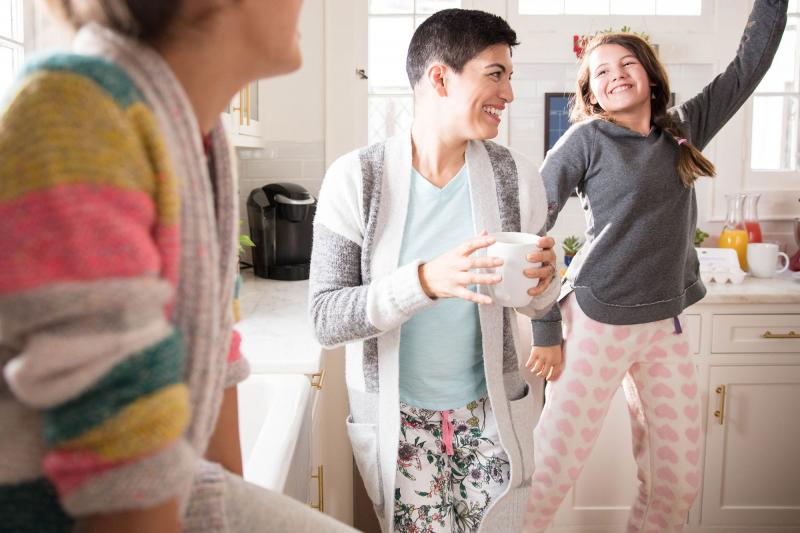 Cancer Care Close To Home
Texas Health Huguley aims to provide personalized care to every patient we see throughout all the stages of their fight against cancer. With a wide-variety of cancer care services, we are here to focus on whole-person care. Combining support and knowledge with skilled specialists and advanced technology, Texas Health Huguley gives patients with cancer the care they need to fight their disease close to home.
The Texas Health Huguley Difference
Dedicated Cancer Care Coordinator and Nurse Navigator to personally guide each patient through their journey
State-of-the-art, advanced technology to detect, diagnose, treat and remove cancers as early as possible.
Board-certified physicians on our medical staff that personalize a care plan unique to each patient's individual needs
Inpatient oncology unit that includes thirty-six private, spacious rooms to keep patients as comfortable as possible
Oncology-trained care givers available to support not only the patient, but their family and visitors
The Center for Cancer and Blood Disorders is conveniently located on our campus for ease of access to treatment options
2 items. To interact with these items, press Control-Option-Shift-Right Arrow
Technology

Texas Health Huguley Hospital's cancer care program includes the da Vinci® Xi surgical system which allows surgeons on our medical staff to perform complex cancer removal procedures that allow less pain and faster recovery times. 

We are also proud to now offer 3D mammography services. With our GeniusTM 3D MammographyTM technology, breast cancer can now be detected earlier than a traditional mammogram. Hidden Scar breast cancer surgery is an advanced approach to removing breast cancer through a small incision in a location so that a scar is not visible for when your incision heals. As a result, you will have little to no visible reminder of your procedure.

At Texas Health Huguley, our unique duo of board-certified breast and reconstructive surgeons perform this life-changing procedure in one visit compared to traditional techniques that require multiple visits. Our state-of-the-art, low-dose CT scans use minimal radiation to screen for lung cancer, and our precise, image-guided interventional oncology techniques treat tumors every day. The entire scan takes up to 15 minutes with no preparation required. This provides detailed screenings that show early stage lung cancers that may be too small to be detected by traditional equipment.

Facility

Texas Health Huguley Hospital offers an inpatient oncology unit with registered chemotherapy and biotherapy credentialed nurses through the Oncology Nursing Society and certified through our program. 

Our oncology unit includes thirty-six private rooms, located on the 5th floor of our hospital. Each room is quiet and spacious to keep patients as comfortable as possible. We pride ourselves on it being a place of peace, hope and healing for cancer patients and their families.
Cancer Care Team
8 items. To interact with these items, press Control-Option-Shift-Right Arrow.
Zach Brownlee, M.D.

Radiation Oncologist

Rohan Gupta, D.O.

Medical Oncologist

Shadan Mansoor, M.D.

Medical Oncologist

Vinaya Potluri, M.D.

Medical Oncologist

Michael Ross, M.D.

Medical Oncologist

Nabila Lehachi Waheed, D.O.

Radiation Oncologist

Azita Tadjali, M.D.

Fellowship Trained Breast Radiologist

Kristy Robinson

Cancer Care Coordinator