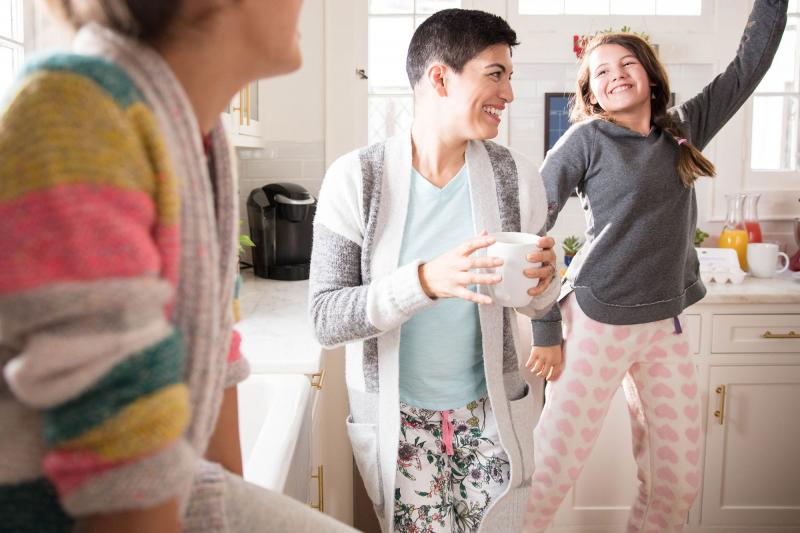 Quality Cancer Care Close To Home
Texas Health Huguley aims to provide personalized care to every patient we see throughout all the stages of their fight against cancer. We are here to help and offer enhance cancer care services focused on whole person care. Combining support and knowledge with skilled specialists and advanced services, Texas Health Huguley gives patients with cancer the quality medical care they need to fight their disease close to home.
Cancer Programs We Offer
Dedicated Cancer Care Coordinator and Nurse Navigator dedicated to breast health to personally guide each patient through their journey
3D mammography exams that may help detect cancers earlier and more effectively than a traditional mammogram and minimally invasive technology for cancer procedures
Board-certified physicians on the medical staff that personalize a care plan unique to each patient's individual needs
Inpatient oncology unit that includes thirty-six private, spacious rooms with a beautiful view
Specialized care givers available to support not only the patient, but their family and visitors
3 items. To interact with these items, press Control-Option-Shift-Right Arrow
Cancer Care Team

To assist patients and family members through the cancer-care journey, Texas Health Huguley offers patient navigation to guide patients from a cancer diagnosis through treatment, rehabilitation and survivorship.

Facing a cancer diagnosis floods patients and their loved ones with many questions. Our Oncology Clinical Navigator and Breast Nurse Navigator provide answers, education and guidance, especially when multiple specialists and a variety of services are required.

The goal of the patient navigation program is to:

Assess patient needs
Provide education and direction to hospital and community resources to meet those needs
Help patients understand their diagnosis and available treatment options
Act as a patient advocate, helping voice patient concerns with the health care team
Coordinate the efforts of the medical team when needed
Serve as an advocate for the patient and family

The nurse navigators at Texas Health Huguley are here to guide and support patients throughout their treatment journey. Nurse navigators provide information on resources and plans of care.

Our cancer care program is proud to work with The Center for Cancer and Blood Disorders. Services include the latest advances in chemotherapy, radiation therapy, immunotherapy, hormonal therapy and biological therapy, as well as the opportunity to take advantage of groundbreaking cancer treatment available only through clinical trials and cancer research.

Contact Information

Kristy Robinson, APRN, AGACNP, OCN, Cancer Care Coordinator: Call817-551-2545

Technology

Texas Health Huguley Hospital features the da Vinci® Xi surgical system which allows surgeons on the medical staff to offer minimally invasive options for complex surgical procedures. With the da Vinci® SI, major surgery can be performed through the smallest of incisions.

We are also proud to now offer 3D mammography services. 3D mammography may help detect cancers earlier and more effectively than a traditional mammogram. With 3D mammography, image "slices" of the breast are taken from multiple angles and then used to create a 2D image of the breast. The resulting images allow your radiologist to view breast tissue layer by layer.

Facility

Texas Health Huguley Hospital offers an inpatient oncology unit with registered chemotherapy and biotherapy credentialed nurses through the Oncology Nursing Society and certified through our program. Other advancements such as Oncology Certified Nurses ensure you and your loved ones that you are in capable, caring hands.

The oncology unit includes thirty-six private rooms, located on the 5th floor of our new state of the art hospital. Each room is quiet, spacious with a beautiful view. Along with comfortable room, you will find a specialized staff available to accommodate not only you, but your family, too. The center is a place of hope and healing for cancer patients and their families, and houses comprehensive services for patients and families.