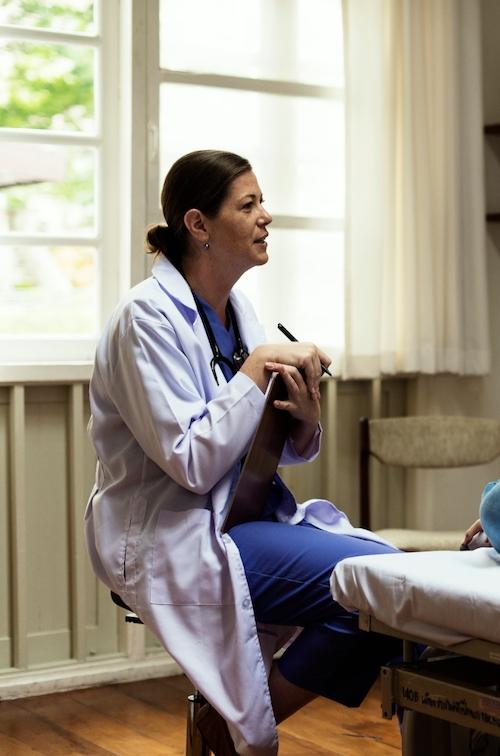 Respecting Our Patients and Their Rights
Your health and comfort are important to us and the goal of our entire staff is to meet your needs and expectations. We will strive to make your stay as comfortable and pleasant as possible while following the medical care plan designed for you by your physician. Our goal is to exceed your expectations with friendly and responsive service.
Questions often arise when you or someone close to you is in the hospital. We are here to help both patients and families in whatever way we can. Texas Health Huguley Hospital Fort Worth South has a patient advocate department. Should you feel the need, you can talk to us about any part of your visit. We'll do our best to resolve any difficulties that might arise while you are here or even pass along any suggestions or compliments you might have.
To speak to the patient advocate please call the hospital at Call817-551-2495. If you are unable to reach the patient advocate at this number or if it is after hours you may call the main hospital number at Call817-293-9110 and ask to speak to a Nursing Director or Nursing Supervisor. You can contact the patient advocate directly via e-mail at huguley-patientadvocate@AdventHealth.com.
HIPAA Notice
Written Acknowledgement of Receipt of Notice of Patient Privacy Practices
Believing that mutual understanding between patients and health care personnel is important to your care and recovery, Texas Health Huguley Hospital Fort Worth South defines below your rights as a patient regarding your care, treatment and services. Additionally, as partners in your health care, our expectation of your responsibilities as a patient are defined below. In order to enhance the safe delivery of care, it is our responsibility to provide you with this information about your rights and your responsibilities.
Individual Rights and Individual Responsibilities
Protective Services Resources: You have the right to the hospital's reasonable response to your request and needs for treatment and service within the hospital's capacity, mission and applicable law. It is your right as a patient in this facility to be allowed access to protective services. These services include advocacy services, certification and licensure agencies, and Medicare/Medicaid fraud, abuse reporting agencies, etc.
Patient Advocate: call Call817-551-2495 or e-mail at huguley-patientadvocate@AdventHealth.com
Patient's Rights and Responsibilities
Texas Health Huguley Hospital Fort Worth South is a joint venture involving Texas Health Resources and AdventHealth. Texas Health holds a majority ownership share and AdventHealth manages operation of the hospital. Texas Health and AdventHealth share governance of the facility.
The privacy of your patient information is very important to Texas Health Huguley Hospital Fort Worth South. Following the link will open a new browser window and display a separate, standalone website for AdventHealth. Please read our Patient Privacy Notice.
The law permits AdventHealth to bring together or affiliate its health care providers and health plan(s) into one single affiliated entity for purposes of sharing patient information to treat you, obtain payment from you or perform health care operations, such as quality improvement. We have attached a list of the AdventHealth entities that are part of the AdventHealth affiliated entity referred to in the Patient Privacy Notice, please click on this AdventHealth affiliated entity link to view this list.
If you do not see your health care provider's name on the affiliated entity list, it may be because each AdventHealth entity does business under a variety of other names for business purposes. However, all of these names are still legally part of that one AdventHealth entity. Click here to view the list of names used by each corporation for their business purposes.
2 items. To interact with these items, press Control-Option-Shift-Right Arrow
Individual Responsibilities