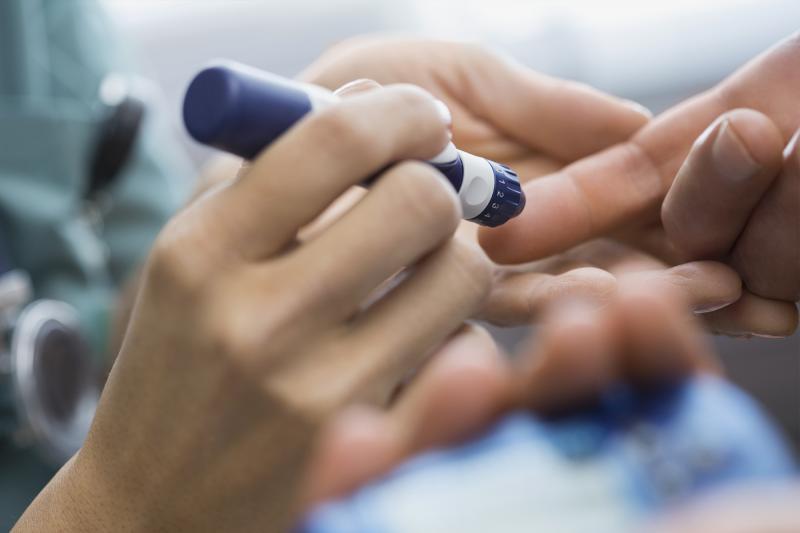 Complete Diabetes Care to Live Well
When it comes to diabetes, each case is unique. That's why we've designed the services at the Texas Health Huguley Diabetes Center to meet the individualized needs of the diabetes patients we serve. You'll get optimal care and all the support you need to manage diabetes and feel whole.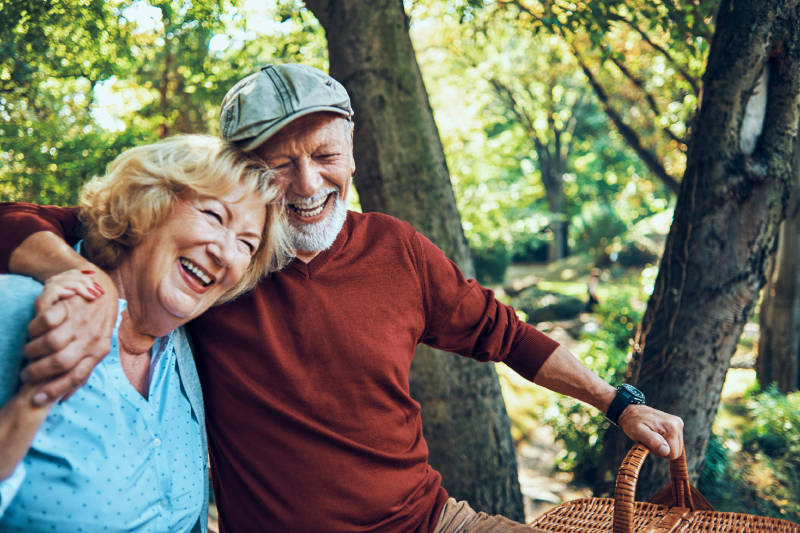 High Standards for Diabetes Care
Here, you'll find care that other experts trust. The Texas Health Huguley Diabetes Center is the first hospital-based, ADA recognized diabetes management program in Tarrant County. We are also recognized by the American Diabetes Association and the American Association of Diabetes Educators for meeting national standards for diabetes education programs. 
Helping You Understand Diabetes
Services are provided by a registered nurse and registered dietitian who are certified diabetes educators. The Texas Health Huguley Diabetes Center is the first hospital-based, ADA recognized diabetes management program in Tarrant County.
4 items. To interact with these items, press Control-Option-Shift-Right Arrow
Type 1 Diabetes

Type 1 diabetes is sometimes referred to as juvenile diabetes because it's often first diagnosed in childhood. People who are recently diagnosed with Type 1 diabetes need medical support to learn how to predict and manage their condition.

 

Screening for Type 1 Diabetes

If you're newly diagnosed with Type 1 diabetes, your care will start with screenings where we get to know you, your health history, your self-care routines and your health goals. We'll use blood tests to monitor your blood sugar and make sure you have the tools you need to avoid complications. 

Tests for Type 1 diabetes include:

Fasting plasma glucose tests, which measure blood sugar after fasting from food and drink for eight hours.
Glycated hemoglobin A1C tests, which estimate your blood-sugar average over a few months.
Random plasma glucose tests, which measure your blood sugar without fasting.

 

Symptoms of Type 1 Diabetes

Keeping your blood sugar levels stable can feel like a balancing act, even on normal days. And when you add in disruptors — like missed meals, alcohol, sugary snacks, medicines, colds, exercise, stress and travel — the challenge grows. Our team can help you recognize signals that may indicate the presence of Type 1 diabetes, such as:

Blurred vision
Extreme hunger
Fatigue and weakness
Frequent urination
Increased thirst
Irritability and other mood changes
Unintended weight loss

 

Managing Type 1 Diabetes

Getting your diabetes symptoms under control can boost your energy and your confidence. We're here to help you learn how to work towards better health every day, with support and coaching on how to:

Count carbohydrates in your meals
Exercise
Maintain a healthy weight
Manage your condition
Monitor your blood sugar
Take your insulin

Type 2 Diabetes

Type 2 diabetes, sometimes called adult-onset diabetes, means your body doesn't use insulin properly. And if left untreated, it can put you at a higher risk of developing heart disease and other medical conditions, including neuropathy (painful nerve endings), polycystic ovarian syndrome, foot circulation problems and vision issues. 

 

Symptoms of Type 2 Diabetes

Low energy, excessive hunger and frequent urination may not seem like serious issues on their own, but they can be indicators of Type 2 diabetes. Luckily, the symptoms of Type 2 diabetes and the condition itself are reversible with diabetes medication and blood-sugar control. Talk to your doctor if you're experiencing any combination of:

Belly fat
Blurred vision
Body mass index higher than 25
Dark skin patches
Fatigue
Increased hunger
Increased thirst and frequent urination
Slow-healing sores or frequent infections
Weight gain or weight loss

 

Testing for Type 2 Diabetes

Understanding your risk and finding out your blood-sugar numbers can help you prevent Type 2 diabetes. We can administer any one of these quick and easy tests to determine your blood sugar levels:

Fasting plasma glucose tests, which measure your blood sugar after fasting for eight hours without food or drink.
Glycated hemoglobin A1C tests, which estimate your average blood sugar levels over the previous three months.
Oral glucose tolerance tests (OGTTs), which check how fast your blood sugar rises and falls after a sugary drink.
Random plasma glucose tests, which measure your blood sugar without fasting.

 

Treatment for Type 2 Diabetes

Type 2 diabetes doesn't develop overnight, and that's a good thing — it means you can take steps to prevent it along with future complications. The first step in finding out if you're prediabetic is seeing your doctor for a risk assessment and blood test. With your doctor's help, prediabetes and the symptoms of type 2 diabetes can be reversed with care and treatments, such as:

Blood-sugar monitoring
Diabetes medication or insulin therapy
Healthy eating
Regular exercise

Prediabetes

More than one in three U.S. adults are prediabetic, but many don't know it. That's because people often do not have any obvious symptoms. But you can delay the onset of Type 2 diabetes with lifestyle changes. In fact, losing just seven percent of your body weight and getting 30 minutes of exercise five days a week can lower your risk. 

The risk factors for prediabetes are the same as those for diabetes. These risk factors include:

Being overweight
Family history
High cholesterol
History of gestational diabetes
Hypertension
Polycystic ovary syndrome (PCOS)
Sedentary lifestyle
Women who have delivered a baby over nine pounds

If you have any of these risk factors, the easiest way to test for prediabetes is a fasting blood glucose test, done after fasting for at least eight hours from food and drink (except water). Or your doctor may recommend an A1C test, which measures your average blood glucose levels over the prior two to three months.

Gestational Diabetes

Gestational diabetes is caused by high levels of blood glucose during pregnancy and it can come as a surprise for some pregnant women. It can occur in women who have no health history of diabetes, and does pose some threat to mother and baby if not managed.

 

Risk Factors for Gestational Diabetes

Some women develop gestational diabetes even if they don't have any risk factors. Others may enter pregnancy with following risk factors:

An immediate relative with diabetes
BMI (body mass index) of 30 or above
Delivered a baby weighing over 9 pounds previously
Had gestational diabetes before
High-risk ethnic group
Impaired fasting glucose on previous testing
Polycystic ovary syndrome

 

If gestational diabetes is not treated, the mother's high blood glucose levels can be passed to the unborn baby, which can cause: 

Abnormal blood glucose levels at birth
Delivery difficulties
High birth weight

Gestational diabetes can also contribute to the mother developing Type 2 diabetes later in life.

 

Testing for Gestational Diabetes

Pregnant women who are not at high risk for diabetes are usually screened with a gestational diabetes test at 24 to 28 weeks, which involves drinking a sweetened solution and having their blood drawn an hour later to test blood glucose levels. 

Any abnormal blood glucose test results are usually followed by an oral glucose tolerance test (OGTT) that requires overnight fasting and then drinking a sweetened solution the following day. Blood glucose levels are tested three times over the course of three hours.
Take Our Diabetes Risk Assessment
The American Diabetes Association estimates that at least 30 million Americans have diabetes, but 25% of them don't know they have it. Additionally, over 80 million people in the United States have prediabetes, which if left untreated frequently leads to Type 2 diabetes and heart disease. This is why diabetes education is so important to our mission, because knowledge leads to essential preventive care. 
Find out if you're at risk for diabetes with the Texas Health Huguley diabetes risk assessment. It only takes about 15 minutes and the information you gain can help you improve your risk factors.