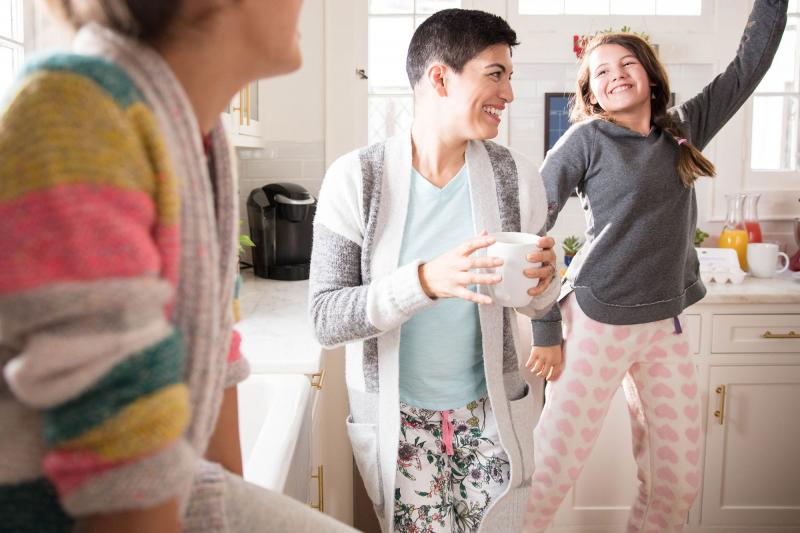 Gynecologic Procedures That Bring Lasting Relief
Talking about gynecologic and urogynecologic health issues can be uncomfortable. But we're serious about helping you feel whole and find the relief you deserve. Your team at Texas Health Huguley is here to perform advanced gynecological surgeries and help you recover from pelvic conditions — and get back to living life the way you want.
If you suspect something's not right with your pelvic health, share your concerns with us. We're here to help.
Exceptional Care Centered Around You
Our program is what it is because of you. When you come to us for gynecologic surgery, you'll experience extraordinary care that's seamless, compassionate and tailored to your needs.
3 items. To interact with these items, press Control-Option-Shift-Right Arrow
A Floor Dedicated to Women

Our women's center is located on a floor all its own. This way, your care can be even safer and more comfortable. It's one more way we designed our program with your needs in mind. 

Exceptional Staff

Your care team is led by outstanding obstetric/gynecologic physicians and surgeons and supported by a nursing staff who are experts in women's health — and passionate about helping you feel your best.

Your Personal Support

We understand that your partner can be your greatest support. That's why we encourage them to join you for your care. We want you to feel comfortable and secure so you can heal better and have peace of mind.
Conditions We Treat
Sometimes, unusual bowel function or an unexpected growth can be easily fixed. But other times, these indicate a more severe gynecological problem. Whatever you're experiencing, we have a team of specialists committed to ensuring you are properly cared for. 
We can help treat conditions like:
6 items. To interact with these items, press Control-Option-Shift-Right Arrow
Abnormal Uterine Bleeding

Menstrual cycles are a personal and expected part of a woman's health journey. But when yours seems "off," reach out to us so we can make sure you aren't developing a serious health problem. Irregular or excessive bleeding might happen during your period, after sex or even after menopause. We can help treat this condition with medication or surgery, if needed.

Gynecologic Cancers

We never want to overwhelm you if you're suffering from mild symptoms. But we encourage you to seek help if you're experiencing an unusual condition. If any kind of cancer is suspected after you're evaluated, our team will work aggressively to identify and treat the disease. Caring for cancer requires strong collaboration between specialists in gynecologic surgery, cancer care, lab and imaging. We may also introduce you to a nutrition specialist to help you manage your diet. We're here for you every step of the way.

We treat gynecologic cancers like:

Cervical
Fallopian tubal
Ovarian
Placenta
Uterine
Vulvar/vaginal

Endometriosis

Endometriosis occurs when uterine tissue (endometrium) grows outside the uterus. It can cause symptoms like severe pain, heavy menstrual periods and infertility. We work to resolve endometriosis and its disruptive symptoms with medication, alternative therapies such as acupuncture, or surgery.

Polycystic Ovary Syndrome (PCOS)

Your hormones help your body function. But when your ovaries produce an abnormal amount of hormones, you may develop follicles that interfere with healthy egg production. This condition, called polycystic ovary syndrome, is common and treatable.

Premenstrual Syndrome (PMS)

Young girls approaching adulthood are often aware of the toll this new phase of life may take on them. But even the most prepared young woman can benefit from help managing the physical and emotional toll that accompanies development. Premenstrual syndrome (PMS) is extremely common and can affect your appetite, mood and physical well-being.

Urinary Incontinence

The loss of bladder control can be a constant challenge for many women. It may feel disruptive, embarrassing and can keep you from enjoying daily life. Women who experience pregnancy and menopause are more likely than men to develop urinary incontinence, but we provide care for all ages and genders.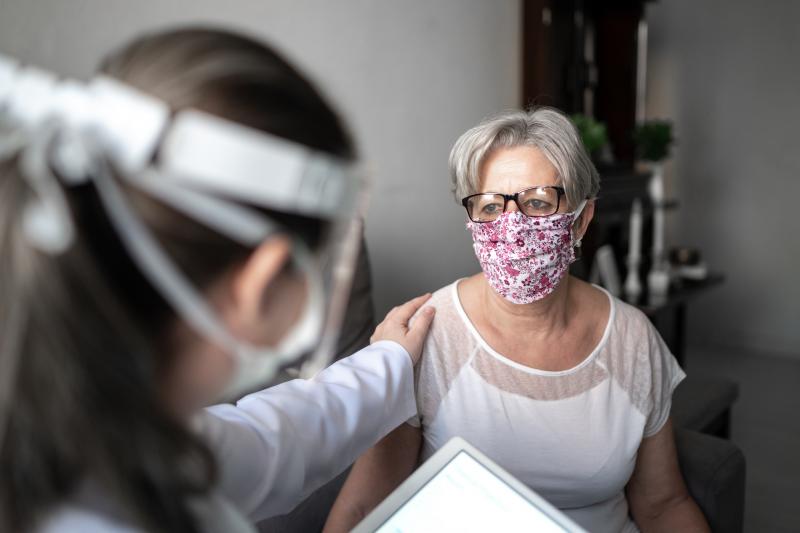 Minimally Invasive Procedures
Advanced technology allows us to address your condition delicately and confidently. By operating leading-edge equipment connected to state-of-the-art computer software, our surgeons can treat your gynecological issue and produce more effective relief for you. 
During minimally invasive procedures, your surgeon will insert a long, thin endoscopic device through a tiny incision that allows your surgical team to explore the inner workings of your body. This helps them get a better understanding of your condition, fix any abnormalities they find and remove samples, if needed, for further analysis. Being less invasive than traditional open surgery means shorter recovery time, less pain and minimal scarring.
Surgeries We Perform
When your care team recommends surgery, take comfort knowing that we have a gynecologic surgical program that can adapt to your unique needs. We perform common procedures like:
4 items. To interact with these items, press Control-Option-Shift-Right Arrow
Cystectomy

A cystectomy is a procedure that corrects unhealthy conditions like bladder cancer and other pelvic tumors by removing your infected bladder and replacing it with a healthy new mechanism that stores and excretes urine. Depending on your condition, your surgeon may need to also remove parts of your uterus, ovaries and vagina.

Hysterectomy

Some women find relief from pelvic issues by removing infected organs like the uterus and the cervix. This procedure, called a hysterectomy, can eliminate cancer or treat gynecological illness that hasn't responded to less-invasive care. Depending on your needs, your hysterectomy may be "total" or "partial." Your care team will work with you during your recovery so you can return to your life, symptom-free, as soon as possible.

Myomectomy

Like a lot of women, you may develop abnormal growths in your uterus called fibroids. Usually, these noncancerous tumors cause no harm. You may experience pain during sex, frequent urination, a "full" feeling or you may experience no symptoms at all. In a myomectomy, your surgeon will work to remove these fibroids, while keeping your uterus intact.

Sacrocolpopexy

Childbirth, age and extreme physical activities can put additional pressure on your pelvic region, and in some cases, cause pelvic organs to shift, or prolapse. In a sacrocolpopexy, your surgeon will thread a thin tube into tiny incisions made in your abdomen and reconstruct the area with mesh.