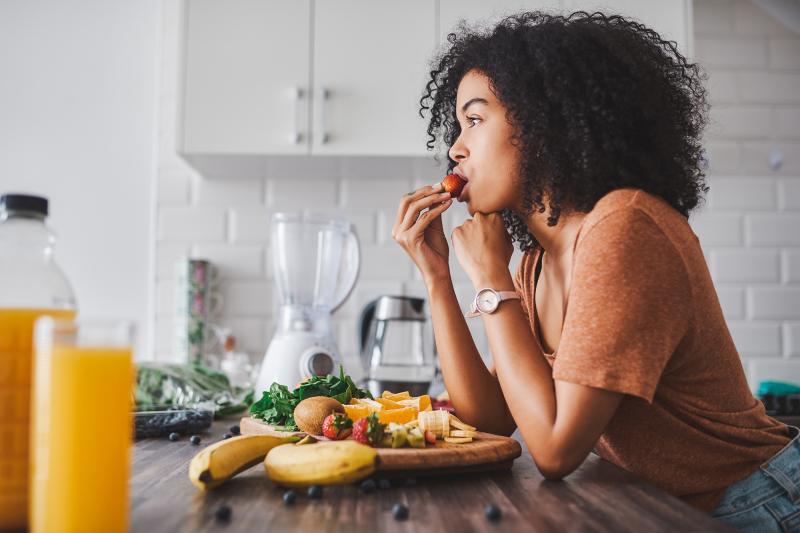 Your Stop for Expert Nutrition Counseling
Proper nutrition affects every aspect of your health. And nutrition counseling isn't just for patients working to manage their weight. In fact, many health conditions require changes to your diet. When you need help knowing what to do next, you can count on our robust and personalized program to help you understand your unique dietary needs and support you on your journey to better health.
A Whole-Health Nutrition Program
Nutrition impacts your physical, mental and emotional well-being. No matter why you're here, we can provide you with resources to help you become an expert at managing a healthy diet.
6 items. To interact with these items, press Control-Option-Shift-Right Arrow
Cooking Demos

Interactive cooking demonstrations with our nutrition experts give you a hands-on approach to preparing meals that reflect your dietary needs without losing all the flavor you enjoy.

Health Screenings

Evaluation of your medical history, current diet, and lab results helps us get a sense of your dietary needs and informs our strategy for your personal nutrition plan.

Personalized Care Plan

Your diet plan will be tailored specifically to your individual needs, whether you're seeking nutrition counseling for a chronic illness or for a life event like pregnancy. Our experts will listen to you and develop a program that tends to your whole health.

Recipes

Our team will provide you with thoughtful, effective meal plans and recipes supported by medical experts, so you can get right to building your own nutritious meals. 

Registered Dietician

One-on-one meetings with a registered dietitian will help you manage what you consume and be your compassionate guide to healthy eating.

Spiritual Counseling

Learning you have a condition that will affect your diet may be overwhelming — and even a little disheartening. Our spiritual counseling services are here to help you adjust to a new lifestyle, all while soothing your spirit.
What Conditions Need Nutritional Counseling?
5 items. To interact with these items, press Control-Option-Shift-Right Arrow
Diabetes

Diabetes increases the amount of glucose (sugar) in your blood. And too much can lead to serious health problems. Fortunately, our dieticians can help you manage your diabetes by developing meal plans specially designed to control the amount of sugar you take in.

Digestive Disorders

Conditions related to your digestive tract, such as celiac disease, are often managed by proper nutrition. We collaborate with our gastroenterology team in order to provide you with a meal plan, as well as prevention techniques and educational support, so you can avoid flare-ups and continue living your life.

Heart Care

Many heart conditions are affected by the nutrients entering your system. Too much sodium can send a patient into our care. We can help you understand which items may be a risk for you and present you with healthy alternatives.

Pregnancy

Expectant and new mothers can count on us to develop meal plans that make sure both mother and baby are receiving the proper nutrition for a healthy journey. 

Weight Management

Unhealthy weight often leads to severe medical conditions. These illnesses can sometimes be avoided by maintaining a healthy diet, which involves much more than simply eating less. We will help you understand portion control, as well as healthy substitutes for items that put you at greater risk for illness.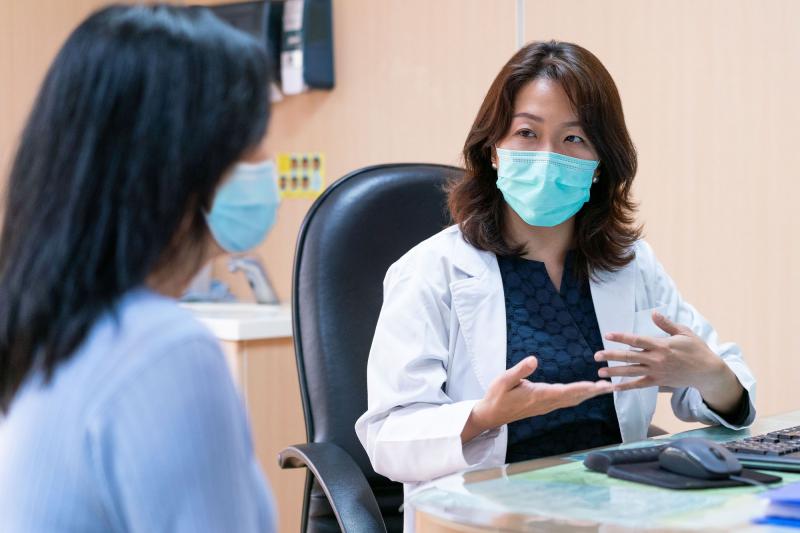 Expert Collaboration for Your Well-Being
Your nutritional needs may require expertise from specialists across practices, such as cardiology, gastroenterology and women's care. We partner with experts throughout our system, so you get the care you deserve from a team of professionals committed to ensuring your comprehensive care.