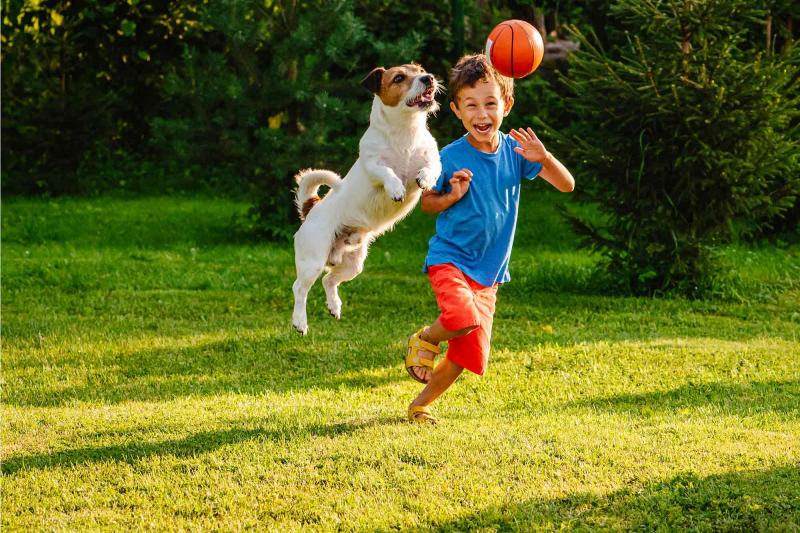 Heartfelt Care for the Whole Child
We're here to make sure your child has all the support they need for exceptional care and a speedy recovery. Young patients of all ages, from infant to 18, will be guided by a compassionate and resourceful team eager to help your child feel comfortable, confident and safe.
Specialized Support You Can Count On
When you choose Texas Health Huguley, you can expect the highest standard of care for your child. Our pediatric program is specially designed to meet the unique physical and emotional needs of children.
6 items. To interact with these items, press Control-Option-Shift-Right Arrow
Child Life Specialists

Health care can be hard to understand, even for adults. Our specially trained and compassionate Child Life Specialists meet with young patients every day to help them navigate their health journey, using kid-friendly techniques that make the experience less scary and more meaningful to your child.

Collaboration Between Specialties

Care often requires the brightest minds working together across fields of medicine. Your child's care team will work hand-in-hand to determine which care strategies make sense for your child.

Kid-Friendly Environment

We're committed to providing a comfortable experience for your child. Our rooms are welcoming and thoughtfully designed to ease your child's fears and offer comfort. 

Leading Pediatric Physicians

Children require specialized treatment. That's why your child's care team will be led by an expert specially trained in caring for the needs of children. Our pediatric physicians recognize the impact of care on young patients who are still developing and design a treatment plan that will not only address your child's current needs, but also set them up for a healthy future.

National Recognition

Our pediatric program is recognized as a five-star hospital by the CMS hospital ranking, a national distinction that awards excellence in patient care on a five-star ranking system.

Personalized Care Plans

Your child's medical background, age and development all factor into how we design their personal care plan. Your child's specialists will collaborate to put together a plan that best meets your child's specific health needs.
Advanced Services for Your Child
We appreciate your trust. That's why we've recruited pediatric experts who are trained in recognizing and treating conditions specific to our younger patients. 
3 items. To interact with these items, press Control-Option-Shift-Right Arrow
Emergency Care

When the unexpected happens, count on our team to heal broken bones, manage concussions and help your child recover from an accident or sudden illness.

Lab and Imaging

Testing such as bloodwork and technology-assisted screenings help us uncover health concerns without surgery. Results from these tests guide your child's doctors as they determine an effective course of action.

Surgery

Your child may need a corrective procedure led by one of our expertly trained surgeons. Common pediatric surgeries include ear, nose and throat procedures like tonsillectomies and cochlear implants.