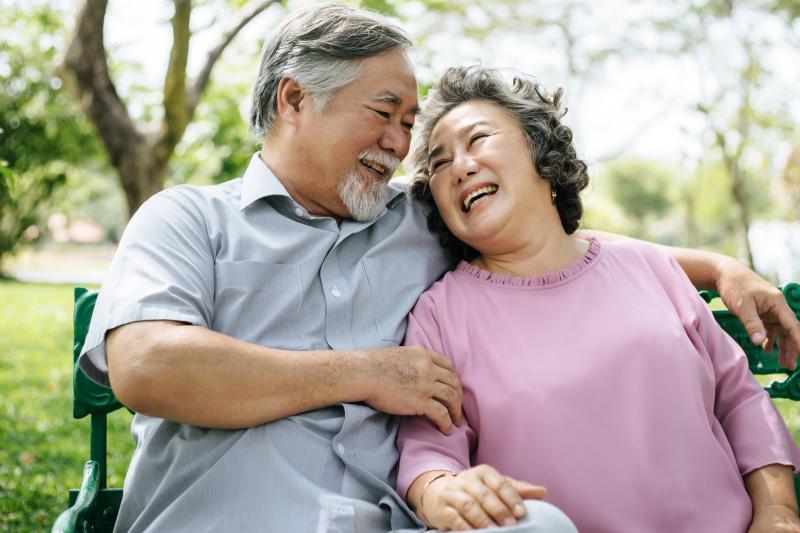 A Care Plan All Your Own
We're here to help you achieve your health goals through every age and stage. That means getting to know you, so we can understand your needs and discuss how we might address them with a plan for your care that's uniquely yours. Whether you need assistance recovering from an injury, guidance living at home independently or help understanding your prescriptions, we're here to see that you're well cared for.
Making Your Health Journey Easy as Can Be
We're making it easier for you to live a healthier life. By addressing some of the logistical burdens you may face, we're giving you the support to focus on what matters most: your well-being.
3 items. To interact with these items, press Control-Option-Shift-Right Arrow
Managing Medicare

Our team can relieve some of your medical finance anxiety. We'll help you understand your medical bills for health insurance programs like Medicare and discuss payment options you may have.

Medical Equipment Rental

In some cases, your care team may recommend temporarily bringing hospital equipment, like adjustable hospital beds, wheelchairs and walkers, to your home. We'll help you coordinate transportation and will stand by as a resource if you have questions.

Transportation

You'll have access to our mobile health services bus, which moves patients back and forth between home and appointment. Your bus companions will include skilled medical professionals who will make sure you get to your destination safely.
Collaborative Specialties for Your Peace of Mind
Your needs dictate which specialists you'll work with to help you feel better. We connect you with experts from across specialties to ensure your needs are met. We work with specialists in:
6 items. To interact with these items, press Control-Option-Shift-Right Arrow
Hospice Care

End of life is a delicate time that requires respect for your wants as well as your needs. Our hospice team works to make sure your days are spent in dignity and comfort. We tend to your symptoms so you can feel at ease, and can coordinate spiritual care and gatherings with loved ones.

Inpatient and Outpatient Rehabilitation Services

After a hospital stay, guidance from experts skilled in recovery helps you regain your strength and abilities that might have been affected by injury, illness or surgery. Your care team will discuss whether you would benefit best from an inpatient setting within the hospital, or as an outpatient either at home or a rehabilitation center.

Lab and Imaging

Testing like blood work and advanced screening allows us to understand your body's functions better than ever. These exams are help us determine the best course of action for your care.

We perform lab and imaging screenings and tests like:

Blood pressure testing
Bone density/DEXA scans
Cancer screenings
Geriatric medicine evaluations
Hearing tests
Memory screening

Pastoral Services

Faith is the foundation of our care, which is why we work to ensure yours is supported. Our pastoral services team is available to you at any time, so you can have peace and personal guidance.

Primary Care

You and your family physician develop a bond over time, which makes them a trusted companion and expert in your personal health needs. They are often the first medical professional to catch irregularities and can advise on preventive strategies for lifelong health.

Specialty Care

You may need expert care from a provider with extensive training in a specialized field of medicine. We can connect you to experts in specialties like cardiology, gastroenterology and orthopedics who can better focus on tending to your specific condition.
Working on Your Whole-Person Health
Our social gatherings and free, community-driven engagement opportunities allow you to master your own health and make meaningful relationships along the way.
3 items. To interact with these items, press Control-Option-Shift-Right Arrow
Education Programs and Social Events

Get better informed about your health right in your community. We coordinate education programs and social events, so you can learn about current health-related topics, chat with a qualified health professional and meet peers who share your enthusiasm for good health.

To learn more, call Call817-551-2652 or email Huguley-Admin@AdventHealth.com

Health and Fitness Tools

Exercise gives your whole health a boost. That's why we have a variety of opportunities to safely challenge your own physical health alongside peers and with guidance by fitness experts. You'll have access to our weight room, indoor and outdoor running track, and a pool. Register for an aerobics class or take a course to learn how to manage living with arthritis. No matter what gets you moving, our full-service Fitness Center has a program for you.

SilverSneakers Fitness Program

Specially designed for seniors, SilverSneakers is a health and fitness program that understands your goals and develops daily classes to help you meet them. SilverSneakers welcomes seniors from all fitness levels who are dedicated to improving their physical health with fun, challenging endurance training, as well as boosting social health with like-minded peers.

To learn more, call Call817-568-3131 or visit SilverSneakers.com