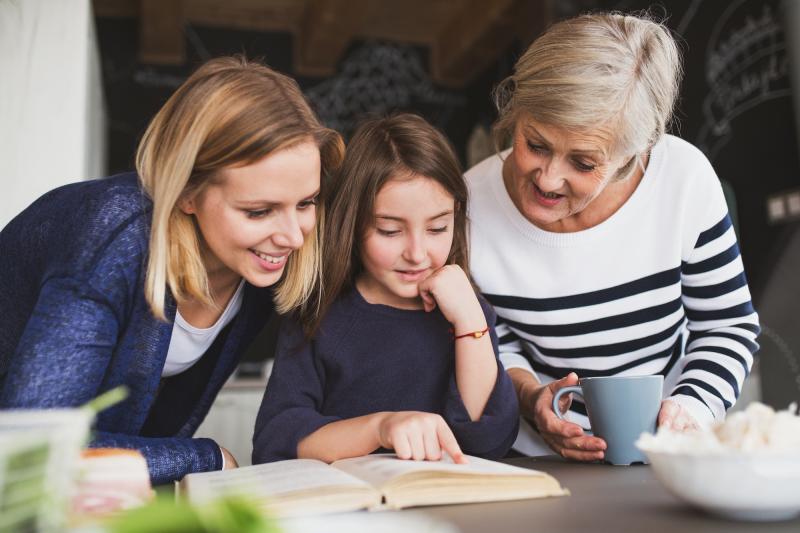 Exceptional Care for Exceptional Women
When you're feeling your best, there's nothing you can't do. But there are many health challenges women face that can keep you from achieving your goals. At Texas Health Huguley, we're here to help you thrive with care that goes beyond the status quo. Ours is a program for women that can help you address any health-related obstacle thrown your way. We're making it easier for you to have exceptional care with convenient hours, private rooms and educational opportunities in-person and online — all so you take charge of your health.
Whether you have a specific health concern or you just need a routine screening, we're here to support you.
Raising the Bar for Women's Health
Here, we're committed to helping you live life the way you want. Whether you're planning for the arrival of a new baby, navigating life after a new diagnosis, or recovering from surgery, we'll be by your side one step at a time.
3 items. To interact with these items, press Control-Option-Shift-Right Arrow
Award-Winning Patient Experience

Our teams are recognized for exemplary women's care, earning praise from patients, as well as organizations like Press Ganey, Cribs for Kids, and the Texas Department of State Health Services. These honors are based on patient experience, the skill of our team and the high level of care we hold ourselves to.

Collaboration Among Specialists

Specialty teams working together gives every expert the opportunity to weigh in on your care, so every aspect is supported.

A Care Plan with Your Name on It

How we care for you really depends on your unique needs and wishes. Your care team will learn your background, your health goals and other personal characteristics that allow us to make sure you're getting the care you need, when you need it.
Our Services for Women
Women experience life differently, physically and emotionally. At Texas Health Huguley, we not only recognize the differences, we celebrate them. That's why we've developed a robust program dedicated to helping women navigate a health journey that's uniquely their own. Our team of compassionate, experienced clinicians will ensure you feel welcome and at ease in our care.
5 items. To interact with these items, press Control-Option-Shift-Right Arrow
Breast Care

Our breast care team works closely with our imaging team to screen for cancer and other abnormalities. Routine screening mammograms help us make sure you're healthy through every age and stage. If an irregularity is suspected, we can take a closer look with advanced breast cancer recognition techniques like diagnostic mammograms that produce 3D imaging, and biopsies that remove breast tissue for deeper analysis. And if you find yourself facing a diagnosis, we'll collaborate with our cancer team to make sure we create a plan that treats your condition while supporting your whole health.

Gynecology

As you get older, you may experience changes like irregular urine flow and pain in your pelvic area. We encourage you to share your concerns with us, so minor irritations don't lead to more serious health problems. Our woman-led gynecology team works to catch reproductive-related illnesses early with routine exams. We're also your dedicated resource for when you need more advanced care. 

We perform gynecological exams including:

Pap tests
Pelvic exams
Pregnancy tests
Urine samples

Imaging

Sometimes the fastest, most accurate way for us to understand what's going on inside your body is to take images of it. State-of-the-art technology linked to analytical software allows our imaging team to get a clear visual of abnormalities or irregularities beneath the skin. We perform women's care imaging exams like:

Bone density/DEXA scans
Mammography
Ultrasounds

Lab

Your care team might recommend lab testing for annual exams or to further study an irregularity in your health. Indicators from blood, tissue and urine allow us to make diagnoses about your health quickly and accurately. Often, results from the lab are the first sign of growing disease and send us a red flag that we need to prevent or treat impending illness as soon as possible. 

Some common lab work your doctor might prescribe includes:

Complete blood count
Thyroid panel
Sexually transmitted disease test 

Maternity Care

We're here to see that your journey to motherhood is as smooth and comfortable as possible. Even before conception, you'll have access to education programs and classes so you can be prepared for pregnancy and parenthood. We'll help you plan your delivery, support you and your baby with a trusted team, and ensure your comfort and wellness after your baby is born. Our maternity program is designed with you in mind, complete with conveniences like private rooms for you and guests, and dedicated time for you to bond privately with your baby every day.