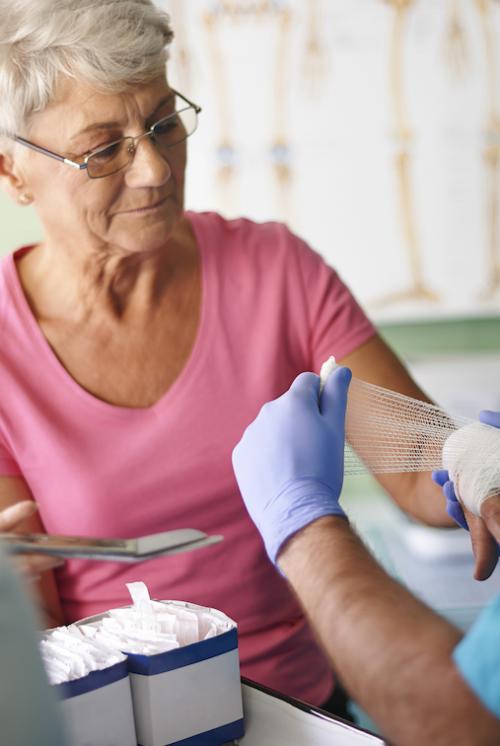 Expert Medical Staff to Address Your Individual Needs
At Texas Health Huguley Hospital Fort Worth South Center for Wound Care and Hyperbaric Medicine, our expert team of specially trained physicians and support staff are available to address your problem wounds. They understand that many factors may delay or prevent the healing of your wounds. With this in mind, the wound care team performs a complete history and physical exam which allows them to develop an individualized treatment plan unique to each patient's needs.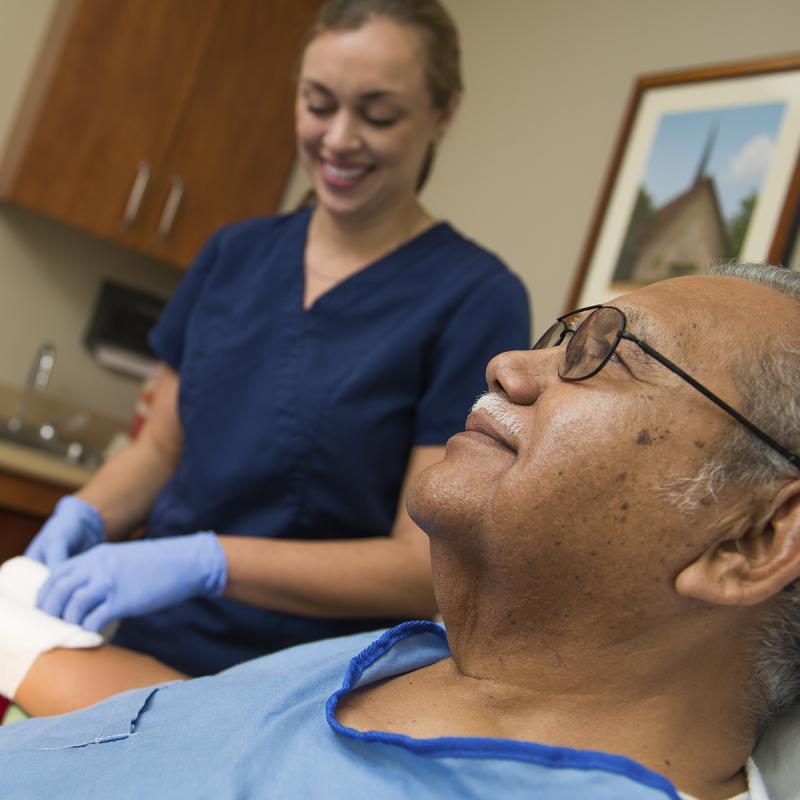 Hyperbaric Oxygen Therapy (HBO)
Sometimes your wounds will not respond to general wound care treatments alone. For some patients, Hyperbaric Oxygen Therapy (HBOT) is an effective technology that supplements the other treatment methods used by physicians. HBOT therapy involves daily visits to the wound center for a period of approximately 4-8 weeks, then follow-up wound care to monitor healing progress. During HBOT therapy you are placed in a pressurized chamber where you breathe 100% oxygen. This increases the presence of oxygen within the wound and thus aids in healing and growth of new tissue.
Not all insurance plans approve the use of HBOT for all diagnoses.
2 items. To interact with these items, press Control-Option-Shift-Right Arrow
How Does Hyperbaric Oxygen Therapy Work

Conditions That May Benefit From Hyperbaric Oxygen Therapy
Meet Our Wound Care Team
Established in 2006, the Texas Health Huguley Center for Wound Care and Hyperbaric Medicine combines the expertise of specially trained physicians, wound specialists, wound-care nurses, and hyperbaric technicians to develop a treatment plan for each patient. Tools for healing difficult wounds include hyperbaric medicine, cellular and tissue-based therapy, negative pressure wound therapy and advanced wound-care dressing.
2 items. To interact with these items, press Control-Option-Shift-Right Arrow. These items are in a slider. To advance slider forward, press Shift-Command-Right Arrow. To advance slider backward, press Shift-Command-Left Arrow.